Cricket Championships come to Broward County
A highly anticipated Champions Weekend is being organized by Cricket West Indies (CWI) in partnership with Kash Patel Productions and Hard Rock Live. A groundbreaking event that combines cricket, live music, and an array of exciting activities, this event is Florida's largest and most memorable cricket event.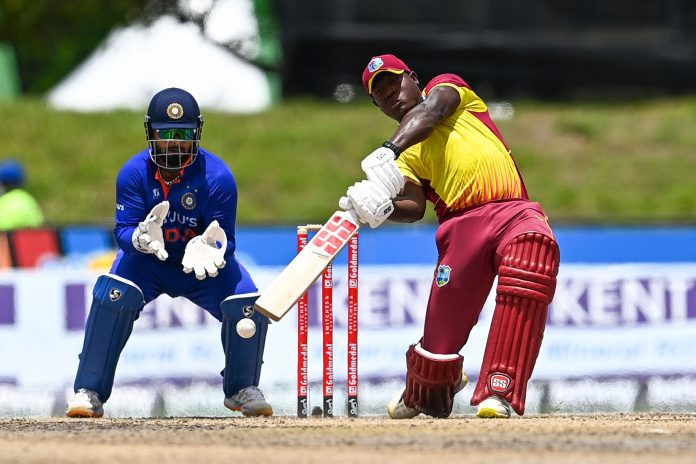 An electrifying Champions Weekend Kick-Off Happy Hour kicks off Champions Weekend festivities on Friday, August 11. Starting at 6 PM, music and sports enthusiasts are invited to an evening of excitement and entertainment, setting the stage for a great weekend. It promises to be a memorable and not to be missed event that supports South Asian music, sports, and culture. RSVPs are required, which can be filled out here.
Dominic Warne, Commercial Director of Cricket West Indies, is thrilled to be bringing the finale of the West Indies T20I Series vs India to Florida and heading back to Broward County Stadium. This weekend's back-to-back cricket matches to determine the Series' fate presents the perfect chance for us to boast a larger music and cricket atmosphere. By collaborating with Hard Rock, Kash Patel Productions, and Visit Lauderdale, we can't wait to provide our biggest event of West Indian cricket ever enriched with glorious music and captivating action from internationally renowned cricketers.
Come experience the mesmerizing live concert of legendary Sonu Nigam at Hard Rock Live in Hollywood, FL on Friday, August 11. Hailed as India's Elvis Presley, this popular playback singer has performed chart-topping hits and emotional ballads from the past three decades. Accompanied by a first-rate band and superior audiovisual technology, Sonu Nigam will provide an unforgettable evening for everyone in attendance. Don't miss Kash Patel Productions' one-night-only celebration and treat yourself to an extraordinary evening with music and cherished memories.
Kash Patel Productions, America's leading South Asian Cultural Event Producer situated in Fort Lauderdale, FL, are delighted to be working with both Cricket West Indies and Hard Rock Live for an incredible weekend of sports and music. This alliance is the perfect way to combine the enthusiasm of sport with the enchantment of music – making it a truly unforgettable experience. With cricket becoming increasingly popular in the US, particularly in Broward County, Kash Patel Productions is honored to be contributing such thrilling entertainment.
Excitement culminates on the 12th and 13th of August, with the final two T20 Internationals between West Indies and Team India. Headed for Broward County in Florida, these clashes will mark a historic moment for cricket in the United States. As the series comes to a close, Rohit Sharma's Indian squad looks to build on previous accomplishments and keep their winning streak alive. On the other side, the West Indies team plans to make an impressive return and exhibit its fresh wave of players' skills. This hard-fought contest between two formidable teams ensures intense action and unforgettable experiences are ahead!
During Champions Weekend, attendees will have the chance to stay at the iconic Hard Rock Hotel and participate in a variety of fun activities. In addition to offering luxurious accommodations and world-class amenities, Hard Rock Hotel offers convenient transportation to and from matches, making your experience seamless and enjoyable.
If you seek the chance to be the Ultimate Champion of Champions Weekend, then head over to the Champions Weekend Website and complete the form. You could win an all-inclusive three-day, two-night stay at Hollywood's Hard Rock Hotel and Casino, as well as three thrilling days of live fun. This includes two VIP passes for Sonu Nigam's performance at Hard Rock Live plus VIP tickets for West Indies and India's T20I cricket matches on Saturday and Sunday.
Take advantage of this extraordinary opportunity to witness world-class cricket and be part of a musical extravaganza by purchasing tickets for Sonu Nigam's concert and the T20 Internationals now.
Kash Patel Productions' mission:
With a history of selling out consecutive events in the United States, Kash Patel Productions (KPP) has revolutionized the cultural concert industry. Some of the biggest names in the music industry have performed at KPP, including A.R. Rahman, Anirudh Ravichander, Mika Singh, Kumar Sanu, Alka Yagnik, Shreya Ghoshal, Neha Kakkar, Atif Aslam, Sunidhi Chauhan, Badshah, Aastha Gill, Sonu Nigam, Jonita Gandhi, Russell Peters, and Vir Das.
In addition to earning widespread acclaim internationally and within the United States, Kash Patel Productions continues to deliver exceptional cultural events that redefine the concert experience as a result of this unparalleled achievement. You can keep up with Kash Patel Productions' incredible journey in the cultural event community by visiting KashPatelProductions.com.
Hard Rock Live: an overview
Hard Rock Live at Seminole Hard Rock Hotel & Casino Hollywood – South Florida's top-notch entertainment destination. Boasting an investment of over $125 million, this 7,000-person capacity indoor space is designed with clamshell-style seating, thereby creating a very intimate atmosphere. The 225,000 square feet facility is also equipped with advanced sound and lighting systems as well as giant-screen HD TVs and portable stage tech. Its cutting-edge features enable the venue to host some of the world's biggest entertainment superstars ranging from The Rolling Stones, Metallica, Guns N' Roses to Maroon 5, Billy Joel and Dave Chappelle. Additionally, it has achieved No 5 ranking for gross revenue globally by Pollstar Magazine and Billboard in their respective categories in 2022. Hard Rock Live is not just a concert place but also serves as the ideal setting for nationally and internationally held award shows, sports events etc.
Sonu Nigam's biography
Known for his captivating stage presence and mesmerizing voice, Sonu Nigam is a legendary playback singer from India. Over the past three decades, Sonu Nigam has established himself as one of the most acclaimed and versatile music artists today. His soul-stirring vocals and ease with transitioning between various genres have earned him numerous accolades, including multiple Filmfare Awards, National Awards, and Screen Awards.
Sonu Nigam's chart-topping hits and passionate ballads have resonated with millions worldwide. His concerts are an enthralling experience, as he takes his fans on an enchanting musical journey – from soulful melodies to high-energy performances. Unconstrained by genre, Sonu has enthralled both through his playback singing in Bollywood films and his independent music ventures. With the ability to create a deep bond with his listeners, Sonu Nigam continues to bring joy through his music.
Cricket West Indies: What you need to know